8th Cuban Congress on Microbiology and Parasitology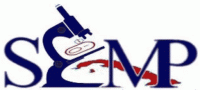 8th Cuban Congress on Microbiology and Parasitology
5th National Congress on Tropical Medicine
5th International symposium on HIV/aids infection in Cuba
14-16 October 2014
Havana International Conference Center
Cuba
Third announcement
Dear colleague:
The 8th National Congress of Microbiology and Parasitology, the 5th National Congress of Tropical Medicine and 5th International Symposium on HIV/aids infection in Cuba, to be held from 14 to 16 October 2014 in the Palace of Conventions in Havana, provide a room for updating, discussing and exchanging on the role of microbiology and parasitology in addressing high impact diseases such as infectious diseases, emerging and re-emerging and neglected tropical diseases.
Advances in the understanding of bacterial, fungal, viral and parasitic infectious diseases, its diagnostic, epidemiology, and clinical pathology will be addressed through lectures, symposia, panel discussions, oral, and poster presentations.
The key themes of the conference are: HIV/AIDS, tuberculosis, dengue, malaria, cholera, influenza, antimicrobial resistance, capacity strengthening, and globalization of infectious diseases, among others.
Pre-congresses courses will be held on Monday 13, 2014 at the Institute of Tropical Medicine "Pedro Kouri", IPK. Registration to the courses is independent of congress registration. Those interested to attend the pre-congress courses should ask for their registration at the course of interest.
The congress will develop in two formats, on-line and  live formats.
Those interested should register at the congress site http://www.microbio_parasito_sida_med_tropical.sld.cu/index.php/ or http://www.congresomicrobiologiacuba.com and should submit their abstracts.
Once registered, you will have full access to the published congress information. Registration at the congress does not guarantee the attendance at the on live congress.
All accepted abstracts will be included at the on-line congress. The Scientific Committee will define the abstracts of the on-live congress. Authors will be informed in due time. Decisions of the Scientific Committee are final.
We are confident that the capital of Cuba, with its hospitality, will help you to have fruitful days of scientific exchanges and, at the same time enjoy the benefits of our climate and human quality.
We hope you to join us in this important Congress.
Organizing Committee
ORGANIZED BY:
Ministry of Public Health of the Republic of Cuba (MINSAP)
Cuban Society of Microbiology and Parasitology (SCMP)
¨Pedro Kourí¨ Institute of Tropical Medicine (IPK)
Cuban Society of Hygiene and Epidemiology
Cuban Society of Immunology
National Council of Health Scientific Societies (CNSCS)
Cuban Academy of Sciences (ACC)
Pan-American Health Organization (PAHO)
World Health Organization (WHO)
Alianza para el Uso Prudente de los Antibióticos (APUA-Cuba)
Asociación Panamericana de Infectología (API-Cuba)
Sociedad Latinoamericana de Infectología Pediátrica (SLIPE)
European Society for Clinical Microbiology and Infectious Diseases (ESCMID)
Programa de Naciones Unidas para el Desarrollo (PNUD)
Universidad de Ciencias Médicas de la Habana (UCMH)
International Society of Chemotherapy and Infection (ISC)
Unidad de Promoción de Salud y Prevención de Enfermedades (UPP)
Committee of Honor:
Prof. Roberto Morales
Prof. Nereyda Cantelar
Prof. Ismael Clark
Prof. Alina Llop
Prof. Ernesto de la Torre
Prof. Jorge L. Zuazo
Organizing Committee:
Chairwoman:
Prof. María G. Guzmán
Deputy-Chairpersons:
Prof. Ángel Escobedo
Prof. Lorenzo Jorge Pérez
Prof. Lázara Rojas
Prof. Rosaida Ochoa
Members:
Prof. Betsy Acosta
Prof. Angel M. Alvarez
Ing. Mario Barrientos
Prof. Juan Bisset
Prof. Rafael Cantón (ESCMID)
Prof. Giuseppe Cornaglia (ESCMID)
Prof. Manuel Díaz
Prof. Francisco Durán
Prof. Jorge Fraga
Prof. María T. Ilnait
Lic. Maite García
Dr. Angel Guerra
Prof. Mabel González
Lic. Jorge León
Prof. María C. Marino
Prof. Carlos Millán
Prof. Ana M. Montalvo
Prof. Ileana Morales
Prof. Moises Morejon
Prof. María E. Toledo
Prof. Gilda Toraño
Prof. Sonia Resik
Prof. Alicia Reyes
Prof. Ubaldo del Risco Barrios
Prof. Lourdes Sánchez
Prof. Pedro Véliz
Scientific Committee:
Chairman:
Prof. Fidel Núñez
Members:
Prof. Roberto Cañete
Prof. Fidel Espinosa
Prof. Carlos Fernández
Prof. Belkis Galindo
Prof. Hilda Hernández
Prof. Vivian Kouri
Prof. Gerardo Martínez
Prof. Reinaldo Menendez
Prof. Dianelys Quinonez
Prof. Lisel Rodríguez
Prof. Magdalena Rodriguez
Prof. Rosmari Rodríguez Roche
Prof. Idalia Sariego
Prof. Clara Savón
Prof. Denis Verdasquera
Collaborators:
ALFARMA
BAYER  ENVIRONMENTAL SCIENCE
BDC
BIO LAB INTERNACIONAL S.A
BIOMERIEUX/ISED NV
CICATELLI Y ASOCIADOS  
CPM SCIENTIFICA ITALIA CHEMICOM
EMPRESA DE CONFITERÍA Y DERIVADOS DE LA HARINA
GRUPO B.M. INC
HABANA RADIO
KHOLYCHEMICALS  
LOS PORTALES, SA
OFICINA DEL HISTORIADOR DE LA CIUDAD
ROCHE DIAGNOSTIC CENTRAL AMERICA & THE CARIBBEAN
Professional Congress Organizer:
Mrs. Migdalia Luna Cisneros
CONFIRMED LECTURERS:
Alejandro Cravioto, Corea del Sur
Alfonso Javier Rodríguez Morales, Colombia
Alina Llop, Cuba
Barbara Gastel, EUA
C. Favalli, Italia
Claudio Tadeu Daniel-Ribeiro, Brasil
Eduardo Gotuzzo, Perú
Eric Martínez, Cuba
Jacques F.Meis, Holanda
Jean Delvaide, Bélgica
John H. Malone, EUA
Jorge Pérez, Cuba
José L. Di Fabio, OPS-OMS
José A. Portal, Cuba
Juan Bisset, Cuba
Julio Montaner, Canadá
Leo M. Chalupa, EUA
Marcos Espinal, OPS/OMS
María Almiron, OPS
María G. Guzmán, Cuba
Paul Farmer, EUA
Pedro Canh, Argentina
Pedro Garbes, Takeda
Rafael Cantón, España
Ressa Nassiri, EUA
Roland Sutter, OMS
Steve Ault, OPS
Symposia and round tables already confirmed:
SIMPOSIO:"  HOMENAJE AL PROF. GUSTAVO KOURI"
SIMPOSIO: "ENSAYOS INMUNOENZIMATICOS Y SU AUTOMATIZACION PARA EL DIAGNOSTICO DE ENFERMEDADES INFECCIOSAS" (ORGANIZADO POR BIO LAB INTERNACIONAL S.A.)
MESA REDONDA: ENFRENTAMIENTO A GRANDES EMERGENCIAS
SIMPOSIO ¨TECNOLOGÍA DE AVANZADA APLICADA A LA MICROBIOLOGÍA MÉDICA¨
SIMPOSIO "GEOHELMINTOS"
SIMPOSIO "ZOONOSIS EMERGENTES DE IMPORTANCIA EN LA SALUD PUBLICA Y LA MEDICINA VETERINARIA"
SIMPOSIO " LEPRA: PROGRESOS HACIA UN MEJOR CONTROL"   
SIMPOSIO: "PROF PEDRO MAS LAGO IN MEMORIAM: RETOS PARA LA ERRADICACION DE LA POLIOMIELITIS
SIMPOSIO: ENFERMEDADES PRODUCIDAS POR HONGOS: UN NUEVO RETO PARA LA MEDICINA CONTEMPORANEA
SIMPOSIO: "JOSE A. VALDIVIA IN MEMORIAM: ELIMINACIÓN DE LA TUBERCULOSIS, Y OTRAS MICOBACTERIOSIS"
SIMPOSIO "INMUNOLOGIA E INMUNOPATOGENIA DE LAS ENFERMEDADES INFECCIOSAS"
SIMPOSIO: "LEISHMANIASIS Y TRYPANOSOMIASIS: AVANCES EN LA EPIDEMIOLOGÍA, CLÍNICA, DIAGNÓSTICO Y TRATAMIENTO DE DOS ENFERMEDADES OLVIDADAS".
MESA REDONDA SLIPE: Sepsis en el niño. Enfrentando nuevos retos".
SIMPOSIO: "ALTERNATIVAS TERAPÉUTICAS PARA ENFERMEDADES PARASITARIAS"
SIMPOSIO "RESISTENCIA ANTIMICROBIANA: INTELIGENCIA BACTERIANA Y DESAFIOS ACTUALES.
SIMPOSIO: ¨Giardia¨ EN HOMENAJE AL PROF. CARLOS M. FINLAY
SIMPOSIO: INFECCIÓN RESPIRATORIA AGUDA. UNA VISIÓN INTEGRAL (IRA)
SIMPOSIO: "INFECCIONES DE TRANSMISIÓN SEXUAL. RETOS PARA EL DIAGNÓSTICO Y TRATAMIENTO".
SIMPOSIO "DENGUE"
SIMPOSIO: "COLERA COMO CAUSA DE REEMERGENCIAS SANITARIAS E IMPORTANTES PATOGENOS BACTERIANOS GASTRIENTERICOS"
MESA REDONDA: "VACUNAS, AVANCES, PERSPECTIVAS Y RETOS"
SIMPOSIO: ACTUALIZACION EN DIAGNOSTICO MOLECULAR (organizado por Roche)
SIMPOSIO: ANGIOSTRONGYLUS CANTONENSIS EN HOMENAJE AL "PROF. PEDRO MORERA"
SIMPOSIO: CONTROL INTEGRADO DE VECTORES
SIMPOSIO: "MICOPLASMAS Y UREAPLASMAS DE INTERÉS PARA LA SALUD PÚBLICA Y LA INDUSTRIA BIOFARMACÉUTICA"
MESA REDONDA: Diagnóstico de infecciones del tracto reproductivo (2010-2012)
SIMPOSIO: "RETOS DE LA MICROBIOLOGÍA EN LA VIGILANCIA DE LAS ENFERMEDADES INFECCIOSAS"
MESA REDONDA: INSTITUTOS NACIONALES DE SALUD EN LAS AMERICAS
SIMPOSIO: "Hepatitis Virales"
MESA REDONDA: Actualización virológica, clínica, epidemiológica y terapéutica en VHC.
SIMPOSIO: "EXPERIENCIA DEL IPK  FORMACION, ESLABÓN BÁSICO DE LA EDUCACIÓN  DESDE EL PRE GRADO AL DOCTORADO".
5th Seminario de la infección por el VIH/sida en Cuba
1.    Epidemiología del VIH/sida
2.    Coinfecciones
3.    Sexualidad y VIH/sida
4.    Trabajo comunitario
5.    Atención médica y de enfermería en las infecciones oportunistas que afectan a los pacientes VIH/sida
6.    Aspectos psicológicos que afectan a las PVVIH
7.    Ginecología y Obstetricia
8.    Oncología y sida
9.    Ciencias Clínicas
10.    Parasitología y sida
11.    Simposio de sida/ITS
12.    Vacunas  
Speakers at symposia and round tables:
Abhay R. Satoskar, EUA
Abel Piñón, Cuba
Adalberto Aguila, Cuba
Adriana Arévalo, Colombia
Alberto Dorta, Cuba
Alexander Piñón, Cuba
Alida Hernández
Alienys Izquierdo, Cuba
Alina Pérez, OPS
Alberto Bali, Cuba
Alfredo Meneses, Cuba
Anabel Fernández, Cuba
Ana B. Pérez, Cuba
Ana B da Veiga, Brasil
Ana Berta Alvarez, Cuba
Ana L García, Bolivia
Ana M Mejía, Colombia
Ana M. Montalvo, Cuba
Ana Margarita Obregón, Cuba
Anabel Fernández, Cuba
Andrea Boogild, Canadá
Andres Zambrano, Cuba
Arismendi Antonio Jimenez, EUA
Angel A. Escobedo,Cuba
Angel Gutiérrez Fernández, PNUD
Angel A. Noda, Cuba
Antonio Marrero, Cuba
Antonio Vázquez, Cuba
Apolinaria García, Chile
Armando Acosta, Cuba
Arturo Plascencia,Méjico
Ayme Fernández-Calienes, Cuba
A. Lecona-Valera, Méjico
Barbara Minch, EUA
Barbara Padilla-Docal, Cuba
Beatriz Cantelar, Cuba
Belkis Galindo, Cuba
Belsy Acosta, Cuba
Berenice González Rete, Méjico
Brian A. Mondeja, Cuba
B. Krishnakumari, India
Carlos Cortés Falla, PNUD
Carlos Dotres, Cuba
Carlos Fernández, Cuba
Carlos Muskus, Colombia
Carmen Fernández, Cuba
Carmen Rodríguez, Cuba
Casey Ann Selwyn, EUA
Cecile Bebear, Francia
César Bedoya, Ecuador
Christian D Román Méndez, Méjico
Christian Fuster, OMS
Christian Pérez,  Costa Rica
Clara Savón, Cuba
Claude P Muller, Luxemburgo
Claudia Herrera, BDC
Cristian Nicolás Rodriguez Pava, Colombia
Cristina Pereira, OPS
Consuelo Correa, Cuba
Daniel F Correa,  Cuba
Daniel Limonta, Cuba
Daniel López, España
Delfina Rosario, Cuba
Denis Verdasquera, Cuba
Deyanira la Rosa, Cuba
Diana Mora, Biolab Int,
Dianelys Quiñones, Cuba
Dihadenys Lemus, Cuba
Douglas Nixon, EUA
Edilberto González Ochoa, Cuba
Elizabeth Castañeda, Colombia
Elizabeth Sandler, Cuba
Erensoy Memnune Selda, Turquía
Ernesto Jaramillo, OMS
Ernesto Rojas, Bolivia
Félix Dickinson, Cuba
Fernando Rius, España
Fidel A. Núñez, Cuba
Fidel Espinosa, Cuba
Francisco Duran, Cuba
Gabriel Levy, Argentina
Gabriela G Carrillo-Núñez, Méjico
Gerardo Guillén, Cuba
Gerardo Martínez, Cuba
Gilda Toraño, Cuba
Gilliam Martinez, Cuba
Gisselle Alvarez, Cuba
Grehete González, Cuba
Gregg Stephen Sando, EUA
Gregorio Delgado, Cuba
Gricel Noemi Arredondo, EUA
Gustavo Wissmann, Brasil
G F Gomez, Colombia
Héctor Díaz, Cuba
Héctor Raúl Pérez, Méjico
Helena Windsor, Inglaterra
Hellen Donoghue, Reino Unido
Hernan Carrasco, Venezuela
Humberto Cruz, EUA
Ian M Gould, Reino Unido
Idalia Sariego, Cuba
Iliana Valdés, Cuba
Irina Valdivia, Cuba
Islay Rodríguez, Cuba
Isabel Villasusa, Cuba
Ivet M Domínguez, Cuba
Jackeline Morán, Panamá
Jacobus H. de Waard, Venezuela
Jaime la Roche, BioLab Int
Jairo Enrique Pedraza Castro, EUA
Javier Monge-Mesa, Costa Rica
Jean Delwaide, Bélgica
Jenny L. Ruíz, Cuba
Jesús G. Carballo, Méjico
Jorge Aguiar, Cuba
Jorge Cantillo, Cuba
Jorge Fraga, Cuba
Jorge H. Rojas, Colombia
Jose A Rivera-Tapia, Méjico
Jose L Pelegrino, Cuba
José M. Venzal, Uruguay
José María Peña Sánchez de Rivera, España
José Ramón Castellanos, OPS
José Ramón Gómez, España
José Rodríguez Coura, Brasil
Josef  Vercruysse, Bélgica
Juan Alfonso Ayala, España
Juan C. Millán, Cuba
Juan J. Marchena, Cuba
Juliana Barbosa, Colombia
Judith Mendiola, Cuba
Katia Ale, Cuba
Kris Chadee, Canadá
Laura Bravo, Cuba
Lázara Rojas, Cuba
Lianet Monzote, Cuba
Libertad Carreras, Cuba
Licel Rodríguez Lay, Cuba
Lilia M Ortega, Cuba
Lilian Mederos, Cuba
Liliana Oliver, Cuba
Lissete Hermida, Cuba
Lucrecia Acosta, España
Luiggi Martini, Ecuador
Luis A. Solar, Cuba
Luis Fonte, Cuba
Luis Javier González, Cuba
Luis Valdés, Cuba
L R Vazquez, Colombia
Manuel Calvopiña, Ecuador
Manuel Diaz Jidy, Cuba
Manuel González González, Ecuador
Manuel Santín, Cuba
Marcelo Galas, Argentina
Marcelo Labruna, Brasil
María Cridad Mariño, Cuba
María Caridad Montalvo, Cuba
María de los Angeles León, Cuba
María de los Angeles Ribas, Cuba
María de Lourdes Sánchez, Cuba
Maria del Carmen Marquetti, Cuba
Maria Esther Magraner Tarrau, Cuba
María Isabel Morosini, España
María Isela Lantero, Cuba
María I Sautie, Cuba
Maria M Matos, Cuba
Maria Paz Manrinquez de Polit, Ecuador
María Rosarys Martínez, Cuba
María T. Illnait, Cuba
María V. Cabrera, Cuba
Marité Bello, Cuba
Maritza Pupo, Cuba
Marlen Valcárcel, Cuba
Marlene Moreno, BioLab Int
Marta Morales Leslie, Cuba
Mayra Perurena, Cuba
Mayra Rodríguez, PNUD
Mayling Alvarez, Cuba
Miguel A Minero, El Salvador
Miguel Galindo, Cuba
Miguel Raygoza, Méjico
Misladys Rodríguez, Cuba
Miladys Limonta, Cuba
Moisés Delgado, Roche
M. Mendoza, Cuba
M Barbara Cicatelli, EUA
Nadia Rodríguez, Cuba
Natividad Hernandez, Cuba
Nereyda Cabrera, Cuba
Nereyda Cantelar, Cuba
Nibardo Paz, Méjico
Nina Langeland, Noruega
Niurka Molina, Cuba
Nwodo N Justina, Nigeria
Odalys Valdés, Cuba
Omar dos Santos, Brasil
Omar Triana, Colombia
Ondrej Mach, OMS
Onelkis Feliciano Sarmiento, Cuba
Patricia Escobar, Colombia
Pedro A. Martínez, BioLab Int
Pedro Garbes, Takeda
Rafael Llanes, Cuba
Raisa Rumbaut, Cuba
Raymon Cesaire, Martinica
Reinaldo Ruffin, Cuba
Rene Hendriksen, Dinamarca
Ricardo Camacho, Portugal
Roberto Cañete, Cuba
Robert L. Cohen, EUA
Rolf Sommer Kass, Dinamarca
Rosa María Avalos, Cuba
Rosa Ramírez, Cuba
Rosabel Falcón, Cuba
Rosaida Ochoa, Cuba
Rosmari Rodríguez Roche, Cuba
Rubén Solano, España
Rubén Varela, Colombia
R. Perdomo
Santiago Dueñas, Cuba
Santiago Nava, Argentina
Sarah Britton Havens, EUA
Sebastian Bontems, Bélgica
Silvia Paredes, Argentina
Silvio Perea, Cuba
Sonia Resik, Cuba
Susana Borroto, Cuba
Susana Vázquez, Cuba
Suset Oropesa, Cuba
S Navas, Argentina
Tatiana Niño, Panamá
Thelma Tapanes, Cuba
Vicente Veliz, Cuba
Virginia Capó, Cuba
Vivian Kouri, Cuba
Vivian Mena, Cuba
William Cevallos, Ecuador
Viviana Falcón, Cuba
Xenón Serrano-Martín, Venezuela
Yamila Adams, Cuba
Yara L Cardenas, Cuba
Yaxsier de Armas, Cuba
Yenisleidys Martínez, Cuba
Yolanda M Fundichely, Cuba
Yudira Soto, Cuba
Yusayma González, Cuba
Zeytinglu Aysin, Turquía
MAIN TOPICS:
Infectious Diseases Neglected tropical diseases Emerging and Re-emerging Infectious Diseases Diagnosis Epidemiology Cell and Molecular Biology Immunology and Genetics Pathogenesis Genomics and Proteomics Mechanisms of Action and Drug Resistance Vaccines and Drugs. Clinical Trials Animal Models Social Research Communication, education, advocacy, and community involvement Control of Disease Vectors Genetics of Resistance to Insecticides Molecular Entomology International Health Control Zoometric Diseases Nursing in Infectious Diseases Training of Human Resources Integrated Quality Systems Geographic Information Systems Economic Evaluations of Control Programs Economic Evaluations of Control Programs Integrated Vector Control Elimination of Infectious Diseases Research Priorities Environmental Microbiology and Parasitology
WORKING LANGUAGE: Spanish and English will be the official languages. There will be simultaneous interpreting services in the official activities and master lectures.
NORMS FOR THE SUBMISSION OF PAPERS:
Abstract submission process started on 20 December, 2013. All abstracts must be received on or before  July 11th, 2014. To participate at the congress, you must register first and later on, start the submission abstract process. The review process starts once you have registered on this website and have chosen the role of  "author"  to fill out the registration form and later on to submit your abstract. The congress has two formats: the on-line and the on-live congress. All accepted abstracts will be included at the on-line event. Acceptance of the abstract and assignment to a session are determined solely by the Scientific Committee. The Scientific Committee will determine the abstracts to present at the on-live congress. Authors of the accepted abstracts for oral presentation should refer to the Scientific Committee the audiovisual aids they would need as support for their presentation. The Scientific Committee shall have up to 15 days to notify the authors. Abstracts should be submitted via the website http://www.microbio_parasito_sida_med_tropical.sld.cu/index.php/  from December 20, 2013 and will be received until July 11th, 2014. After this date, participation at the congress and abstract inclusion at the congress proceedings are not guaranteed. All abstracts must be submitted electronically through the electronic abstract submission system http://www.microbio_parasito_sida_med_tropical.sld.cu/index.php/ a) Full name of author(s) or lecturer (in case she/he is not the same person) b) Title c) Postal address d) Phone number, fax and e-mail e) Abstract must be attached in Word System. Attached abstract must be written with the following structures:                 • Abstract must be written in sheet of papers of 8.5 x 11 with 2,5 margins at both sides • 12 point-Arial with single space between lines • Word limit of 250 words • Author must respect the structure for scientific names • Write the main authors´ name, beginning with the first surname and next the name separated by commas. Semicolon will be used to separate authors´ name, in case of more than one author • In case of using numbers, symbols and acronyms, authors must use them with the international norm
Authors must keep the following order: • Title (written in bold and capital letter) • Author´s name • Name and e-mail of the institution, country of origin • Introduction / Objectives • Materials and Methods • Results • Conclusions
Key Aspects Papers must be related to the topics of the Congress. After the deadline of abstract submission, author/lecturer either in poster or oral presentation will be informed about his/her acceptance. The Scientific Committee will be responsible for this acceptance decision. Lecturers must add the registration to the Congress in order to be included in the Program. All abstracts accepted by the Scientific Committee will be included in the Proceedings of the Congress. Oral presentations (master lectures, round tables or symposia) will be made preferably with audiovisual aids. There is a designated area for poster presentations. Size of these posters: 110cm high x 70cm wide. Poster design (material, color, text, amount of figures, so forth) will be from author´s and exhibitor´s viewpoint, respecting the limits of the designated area. Poster structure: Title, author´s full name, introduction/objectives, materials, methods, results and conclusions An abstract, written in English, will be included in the Program if author/lecturer requires it.
Main categories for the topics of paper: Basic Microbiology (BM) Molecular Biology (MB) Epidemiology and Control (EP) Diagnosis (DX) Immunology and Genetic (IMM) Therapeutic (TTO) Pathology / Clinical Cases (PAT) Vectors (VC) Bacterial Resistance (BR) HIV/AIDS (HIV) Infectology Others (specify) Abstract acceptance will be informed to the authors after May 4, 2014 Should you require further explanation, send an email to mariobr@ipk.sld.cu
SUBMISSION OF ABSTRACTS: The deadline for abstract submission is July 11th, 2014 (national and foreign delegates). The organizing committee can not guarantee the acceptance and/or abstract publication at the congress proceedings after July 1st. All abstracts must be submitted electronically through the electronic abstract submission system http://www.microbio_parasito_sida_med_tropical.sld.cu/index.php/ Should you require further explanation, send an email to mariobr@ipk.sld.cu
REGISTRATION FEES:
Foreign Participants: Delegate : 250.00 CUC Lecturers and delegates with poster and oral presentations: 200.00CUC Undergraduate Student: 150.00 CUC Accompanying Person: 100.00 CUC
Registration Fees include: Delegate / Lecturer / Undergraduate Student: Name badge with access to all scientific activities, documents and attendance certificate. Accompanying Person: Name badge with access to the official activities of the Congress (Opening / Closing Ceremonies), souvenir and participation in social activities.
Forms of payment of the services in Cuba: Registration fees as well as other services will be paid in Cuban Convertible Peso (CUC), which is the official circulating currency in the country. It can be obtained upon arrival in Cuba at airports, hotels, conference centers, bank agencies and exchange offices. The exchange will be according to daily exchange rate and current fees at the time. For online payment contact http://eventospalco.com/index.php/es/eventos/icalrepeat.detail/2014/10/14/197/-/viii-congreso-nacional-de-microbiologia-y-parasitologia.html. Payment can also be done at the Acreditation room of the Congress Palace.
National participants: Members SCPM*: 150.00 CUP No-Members 180.00 CUP
Forms of payment of services in Cuba: Daily fee for members  of the Cuban Society of Microbiology and Parasitology, SCMP* or other societies belonging to the National Council of Scientific Health Societies of the Ministry of Public Health with their payment fee in effect.
Registration Fees include: Name badge with access to all scientific activities, documents and attendance certificate. Payment can be done at the National Council of Scientific Health Societies offices (2 street, e/ 15 & 17, Vedado).
PRE-CONGRESS COURSES: Pre-congress courses will be held at the "Pedro Kouri" Tropical Medicine Institute (IPK), on 13 October 2014. Courses lasts 4-8 hrs. Only one course by applicant is allowed
Language: Spanish excepting specified cases Inscription fee:  30.00 CUP (national) and 30.00 CUC (foreign). Maximum number of participants (40), and minimum (15). Registration payment will be done at IPK on Monday 13, 2014. Applicants should contact resumen8congreso@ipk.sld.cu asking for course registration and mentioning the selected course The participation at the precongress courses does not garantee the participation at the congress. Those interested to participate at the virtual congress should register at http://www.microbio_parasito_sida_med_tropical.sld.cu/index.php/
Pre-congress courses, 13 Octuber 2014
| | | |
| --- | --- | --- |
| Title | Main coordinator | Place |
| "Resistencia a los antirretrovirales: Interpretación clínica y manejo de laboratorio ". | Daniel Pérez y  Lissette Pérez , Cuba | IPK |
| "Coinfección Tb-sida" | Edilberto González Ochoa y Manuel Diaz Jidy, Cuba | IPK |
| "Actualización en manejo de enfermedades infecciosas " | Lilia María Ortega, Cuba | IPK |
| "Taller: Confección de Artículo Científico en Parasitología | Alfonso Javier Rodríguez Morales, Colombia | IPK |
| "2do Taller de Virología Médica. Enfermedades Virales emergentes y reemergentes" | Sonia Resik, Cuba | IPK |
| "Diagnóstico de las Parasitosis Intestinales. De la morfología a los métodos moleculares." | Fidel Angel Núñez, Luis Fonte Cuba | IPK |
| Taller de Adherencia a Tratamiento antirretroviral | Barbara Cicatelli y  Jairo E. Pedraza Castro | Unidad de Promoción de Salud y Prevención de Enfermedades |
| ""Workshop on scientific communication" (en ingles) (Se efectuará los días 13 y 14 de octubre en IPK) | Bárbara Gastel, EEUU, Daniel Limonta, Cuba | IPK |
Post-congress courses, 17 and 18 October 2014
| | | |
| --- | --- | --- |
| Title | Main coordinator | Place |
| Modelo transteórico y entrevista motivacional. | Barbara Cicatelli y  Jairo E. Pedraza Castro | Unidad de Promoción de Salud y Prevención de Enfermedades |
HOTEL OFFERS: Official Inbound Travel Agency: Havanatur Mrs. Caridad Sagó Rivera Havanatur Tours & Travel Phone: (537) 201 9761 E-mail: sago@havanatur.cu
ANNOUNCEMENTS:
On line congress: Authors for online congress should submit their work as a poster slide before October 10. Payment registration of for online congress (100.00 CUC) should be done to (CLIP HERE). The diploma of participation will be send to authors online.
Live congress:
•    Opening session, October 14 at 9:00 am at the Plenary Room of the Convention center.
•    Welcome coctel (organized by BioLab Int) Tuesday October 14 at the Convention center (only delegates)
•    Scientific activities of the congress: from 14 to 16 October. Three parallel workshops on dengue, neumococco and vector control will be organized as well as two expert meetings for research investigation and the role of National Institutes for Health (by invitation)
•    Poster discussion: daily from 01:00 to 02:00pm at the poster area
•    Poster should be changed daily
•    Lunch from 12:00 noon to 02:30pm (10.00 CUC each)
•    Closing session on Thursday October 16 at 05:30pm at the Plenary room of the Convention center.  Farewell dinner at Bucan restaurant of Convention center.
Extended deadline for abstract submission: deadline for abstract submission was extended to July 11th
Attendance grants:
a) Organizing committee of the congress provides a number of attendance grants for young scientists with accepted abstracts. The grant covers the registration fee, but not travel or accommodation costs. Please apply via congresoscmp@ipk.sld.cu before July 11th. Applicants will be informed about their acceptance by 25 July, 2014.
b) ESCMID provides a number of attendance grants for ESCMID "young scientist members". The grant covers the registration fee, but not travel or accommodation costs. Please apply via the ESCMID website www.escmid.org/dates_events/calendar/calendar_event/cal/2014/10/14/event/tx_cal_phpicalendar/8th_Cuban_Congress_on_Microbiology_and_Parasitology/ before July 1st. Applicants will be infomed about their acceptance by 25 July, 2014.
Exhibitions: Persons or companies interested in the exhibition and/or sponsorship opportunities should contact raulg@palco.cu Already confirmed exhibitions by BioLab, CPM, Biomerieux/ised, HeberBiotech among other.
Further explanation: Should you require further explanation, send an email to congresoscmp@ipk.sld.cu Should you require further assistance for abstract submission, send an email to mariobr@ipk.sld.cu
CONGRESS PACKAGES
For a congress package including ACCOMODATION + TRANSFER + REGISTRATION FEES to attend the congress please contact Mrs. Wilma Madams (wilmamj@palco.cu), at the Congress Palace.
CONTACTS: For further information, please contact:
Dr. Jorge Fraga
E-mail: congresoscmp@ipk.sld.cu
Mrs. Migdalia Luna Cisneros Professional Congress Organizer Havana International Conference Center Phone: (537) 208 6176 / 202 6011-19 ext. 1512 E-mail: Migdalia@palco.cu Website: www.eventospalco.com