8th Cuban Congress on Microbiology and Parasitology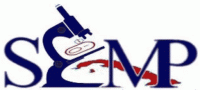 8th Cuban Congress on Microbiology and Parasitology
5th National Congress on Tropical Medicine
3th International symposium on HIV/aids infection in Cuba
14-16 October 2014
Havana International Conference Center
Cuba
First announcement
Dear Colleagues:
In view of the impact of the emerging and re-emerging infectious diseases, and others, the 8th National Congress on Microbiology and Parasitology along with the 5th National Congress on Tropical Medicine and the III Symposium on HIV/aids infection in Cuba will provide the perfect setting for delegates to update, discuss and exchange on the role of Microbiology and Parasitology facing these diseases.
During the Congress, delegates will have the chance of participating in master lectures, round tables, symposia, oral and poster presentations dealing with the great processes in the knowledge of bacterial, Mycotic, viral and parasitic infectious diseases, as well as their epidemiology, diagnosis and pathology.
HIV/AIDS, Tuberculosis (TB), Dengue, Malaria, Cholera, Influenza, Microbial Resistance, Capacity Strengthening, Globalization of Infectious diseases and others will be the main topics to be discussed in the event.
We are utterly convinced that Cuba´s capital hospitality will contribute to fruitful days of scientific exchanges, as well as enjoy of the Cuban amazing weather and human quality.
We hope to meet you at this important Congress.
Organizing Committee
ORGANIZED BY:
Ministry of Public Health of the Republic of Cuba
Cuban Society of Microbiology and Parasitology
"Pedro Kourí" Institute of Tropical Medicine
Cuban Society of Hygiene and Epidemiology
Cuban Society of Immunology
National Council of Health Scientific Societies
Cuban Academy of Sciences
Pan-American Health Organization (PAHO)
World Health Organization (WHO)
APUA
API
SLIPE
Committee of Honor:
Prof. Roberto Morales
Prof. Nereyda Cantelar
Prof. Ismael Clark
Prof. Alina Llop
Prof. Ernesto de la Torre
Prof. Jorge L. Zuazo
Organizing Committee:
Chairwoman:
Prof. María G. Guzmán
Deputy-Chairpersons:
Prof. Ángel Escobedo
Prof. Lorenzo Jorge Pérez
Prof. Lázara Rojas
Members:
Prof. Betsy Acosta
Prof. Angel M. Alvarez
Prof. Juan Bisset
Prof. Manuel Díaz
Prof. Francisco Durán
Prof. Jorge Fraga
Prof. María T. Ilnait
Prof. Mabel González
Dr. Angel Guerra
Lic. Jorge León
Prof. María C. Marino
Prof. Carlos Millán
Prof. Ana M. Montalvo
Prof. Ileana Morales
Prof. Moises Morejon
Prof. María E. Toledo
Prof. Gilda Toraño
Prof. Sonia Resik
Prof. Alicia Reyes
Prof. Ubaldo del Risco Barrios
Prof. Lourdes Sánchez
Prof. Pedro Véliz
Scientific Committee:
Chairman:
Prof. Fidel Núñez
Members:
Prof. Roberto Cañete
Prof. Fidel Espinosa
Prof. Carlos Fernández
Prof. Hilda Hernández
Prof. Vivian Kourí
Prof. Gerardo Martínez
Prof. Reinaldo Menéndez
Prof. Dianelys Quiñónez
Prof. Lisel Rodríguez
Prof. Magdalena Rodríguez
Prof. Rosmari Rodríguez Roche
Prof. Idalia Sariego
Prof. Clara Savón
Prof. Denis Verdasquera
Professional Congress Organizer:
Mrs. Migdalia Luna Cisneros
GUEST LECTURER:
Dr. Steven Ault
(WHO/PAHO) / (Parasitology)
General Program
8th Cuban Congress Cubano on Microbiology and Parasitology
5th National Congress Nacional on Tropical Medicine
3th International symposium on HIV/aids infection in Cuba
14 – 16 October 2014
MAIN TOPICS:
Infectious diseases
Neglected tropical diseases
Emerging and re-emerging infectious diseases
Diagnosis
Epidemiology
Cell and molecular biology
Immunology and Genetics
Pathogenesis
Genomic and Proteomic
Action mechanisms and drug resistance
Vaccines and drugs. Clinical trials
Animal models
Social researches
Communication, education, promotion and community participation
Disease-transmitting vector control
Genetics of insecticide resistance
Molecular Entomology
International health control
Zoonotic infectious diseases
Nursing in infectious diseases
Biosafety
Training of human resources
Integrated quality systems
Geographic information systems
Economic appraisals for control programs
Integrated vector control
Elimination of infectious diseases
Research priorities
WORKING LANGUAGE: Spanish and English will be the official languages.
There will be simultaneous interpreting services in the official activities and master lectures.
NORMS FOR THE SUBMISSION OF PAPERS:
Participants must e-mail: resumen8congreso@ipk.sld.cu with the following information:
a) Full name of author(s) or lecturer (in case she/he is not the same person)
b) Title
c) Postal address
d) Phone number, fax and e-mail
e) Abstract must be attached in Word System
Attached abstract must be written with the following structures:
1. Abstract must be written sheet of papers of 8.5 x 11 with 2,5 margins at both sides
2. 12 points-Times New Roman font with single space between lines
3. It should not exceed 250 words
4. Author must respect the structure for scientific names
5. Write the main authors´ name, beginning with the first surname and next the name separated by commas. Semicolon will be used to separate authors´ name, in case of more than one author
6. In case of using numbers, symbols and acronyms, authors must use them with the international norm
Authors must keep the following order:
– Title (written in bold and capital letter)
– Author´s name
– Name and e-mail of the institution, country of origin
– Introduction / Objectives
– Materials and Methods
– Results
– Conclusions
Key Aspects
- Papers must be related to the topics of the Congress
– After the deadline for the submission of papers, by e-mail, author/lecturer either in poster or oral presentation will be informed about his/her acceptance. The Scientific Committee will be responsible for this acceptance decision
– Lecturers must add the registration to the Congress in order to be included in the Program
– All paper accepted by the Scientific Committee will be included in the Proceedings of the Congress.
– Oral presentations (master lectures, round tables or symposia) will be made preferably with audiovisual aids
– There will be a designated area for poster presentations. The size of these posters must be 1.0 x 1.5 meters. Poster design (material, color, text, amount of figures, so forth) will be from author´s and exhibitor´s viewpoint, respecting the limits of the designated area
– Poster must include the following structure: Title, author´s full name, introduction/objectives, materials, methods, results and conclusions
– An abstract, written in English, will be included in the Program if author/lecturer requires it
Main categories for the topics of paper:
- Basic Microbiology
– Molecular Biology (MB)
– Epidemiology and Control (EP)
– Diagnosis (DX)
– Immunology and Genetic (IMM)
– Therapeutics (TTO)
– Pathology / Clinical Cases (PAT)
– Vectors (VC)
– Bacterial Resistance (BR)
– HIV/AIDS (HIV)
- Infectology
- Others (specify)
SUBMISSION OF ABSTRACTS:
The deadline for abstract submission is July 1st, 2014 (national and foreign delegates)
Abstracts will be e-mailed: resumen8congreso@ipk.sld.cu
National delegates must send their abstracts through the provincial branches of the Cuban Society of Microbiology and Parasitology (SCMP in Spanish), except for delegates from Havana who will directly send their abstracts.
REGISTRATION FEES:
Foreign Participants
Delegate and Lecturer         250.00 CUC
Undergraduate Student        150.00 CUC
Accompanying Person        100.00 CUC
Registration fees include:
Delegate / Lecturer / Undergraduate Student:
Name badge with access to all scientific activities, documents and attendance certificate
Accompanying person
Name badge with access to the official activities of the Congress (Opening / Closing Ceremonies), souvenir and participation in social activities.
National participants
Members            150.00 CUP
No-Members             180.00 CUP
Forms of payment of services in Cuba:
Daily fee for members of SCMP or other societies belonging to the National Council of Health Scientific Societies of the Ministry of Public Health with their payment fee in effect.
Registration fees include:
Name badge with access to all scientific activities, documents and attendance certificate
Foreign participants: Forms of payment of the services in Cuba
Registration fees as well as other services will be paid in Cuban Convertible Peso (CUC), which is the official circulating currency in the country. It can be obtained upon arrival in Cuba at airports, hotels, conference centers, bank agencies and exchange offices. The exchange will be according to daily exchange rate and current fees at the time.

HOTEL OFFERS:
Official Inbound Travel Agency: Havanatur
Mrs. Caridad Sagó Rivera
Havanatur Tours & Travel
Phone: (537) 201 9761
E-mail: sago@havanatur.cu
CONTACTS:
For further information, please contact:
Dr. Jorge Fraga
E-mail: congresoscmp@ipk.sld.cu
Mrs. Migdalia Luna Cisneros
Professional Congress Organizer
Havana International Conference Center
Phone: (537) 208 6176 / 202 6011-19 ext. 1512
E-mail: Migdalia@palco.cu
Website: www.eventospalco.com